Hello friends,
Should I be celebrating ten editions of the newsletter? Not sure it really calls for anything special, but a few tweets from good friends of mine showing support of my ramblings calls for some thanks. I mean of course you signed up for this wonderful inbox event every fortnight — but knowing that people actually read it is amazing.
There is no tracking on my emails (I bet you people using Hey have checked) so I don't really have a clue if you read it or not. I don't really want to know, other than the feedback through email or tweets online that gives me reassurance that things are going OK. My reward is starting a new post in my Newsletter folder and getting it to the level of sending. Knowing people read it is just a bonus.
I am finding it increasingly difficult to be motivated about anything technology related — I don't see myself buying a new iPhone this year for the first time in as long as I can remember — and all together I am becoming dull online! It's interesting to note that many other people I have followed for a long time are feeling equally bored with it all, but some are thriving and really pushing their brand now.
I never want to have a brand, I never want to turn my online life into one of those link in bio ones every third post, so I will just carry on doing my thing and thanking you all for taking part.
Micro Blogging AGAIN
Twitter is getting pretty boring to me. I have no idea how people have stayed invested in technology circles for years on end without getting bored. The same old stories go around and around, and nothing is exciting any more. So, I wanted to try something new.
I thought about starting a new Twitter, with new people to follow and build from there, but where to start? So instead I went back to micro.blog (spoiler alert I never left) and started posting again.
I really want this to pull me away from following too much tech stuff and find some like-minded people (this sounds a bit like a dating profile) to follow and engage with. So yeah — micro.bloggin!
Missing the world for the gram
These kinds of posts usually start out as a small note in my journal or Apple Notes. Sometimes they stay there for quite a while because I am at risk of sounding like a grump old man - and not for the first time.
However in Lockdown there has been an increase in social media posting that has continued now that things are easing (sorry America). When biking around, or walking with the family there has been a stark increase in people looking at their phones or constantly taking pictures. Posing with things, or shameless self promotion, you know the types of posts I mean.
There is absolutely nothing wrong with taking photos, I love it, I take far too many of them - but I don't miss the world for a shot. When everything on Instagram is fake, what exactly is the point of posting. It's supposed to be about showing what you are doing, not doing things so you can show them.
Stop missing the world, or watching it through the screen of a phone - put it down and live it.
Asking For Money Too Early
Newsletters are the new hotness. I know, I write one and you might have heard of it. There are a huge number of fantastic ones out there, providing content direct to your inbox and making good money doing it. So as with everything that starts to take off, every one thinks they can write a paid for newsletter now and unfortunately that just isn't the case.
So many people are starting one up and asking for money straight off the bat it's become in a bit of a joke. There is absolutely nothing wrong with monetising your product, be it a blog or newsletter, but you have to put some free work in first. Publishing your work should be the first step, getting consistency and pushing out things that people want to read builds the foundations.
How on earth can I get invested in paying for something if I have no confidence in you consistently publishing things. Spending a small amount of money on something you enjoy reading is a great thing to do, but asking for money upfront without content is a pretty crappy thing to even suggest.
It took more than 10 years of writing to even pay for my blog hosting, although I'm a pretty shitty writer, so monetisation will come, but put out the content for the love of doing first. Don't ask for money too early because it comes off as needy, and may not turn out the way you think.
Getting Ideas
Many years ago I tried daily blogging on Medium, just because I wanted to really push myself to create more things and push posts out quicker. I challenged myself to do it for 30days, and lasted a little over a week.
Writing things is easy, once you have something to write about. Publishing consistently and constantly is actually much harder than you think because all the ideas soon dry up. Life also starts to get in the way, and you lose the ability to sit down and take that small idea you have from a seed into a full-blown blog post.
Ideas quite often come with confidence, but can be a pain when they simply don't flow. This is something that ebbs and flows with me, and after having lots of motivation often comes periods of not much going on. Much like asking for money to early, carrying an idea through relies on ideas and motivation to deliver, and sometimes those two things are hard to come by.
Books
I didn't get much done this week, my wife has been forcing me to watch New Girl (I secretly like it, shhh) but I have started reading Atomic Habits by James Clear.
I didn't know building habits could be so interesting, and pretty easy once you know how. Would recommend reading this if you're interested in this sort of thing — with a no hustle porn guarantee.
Links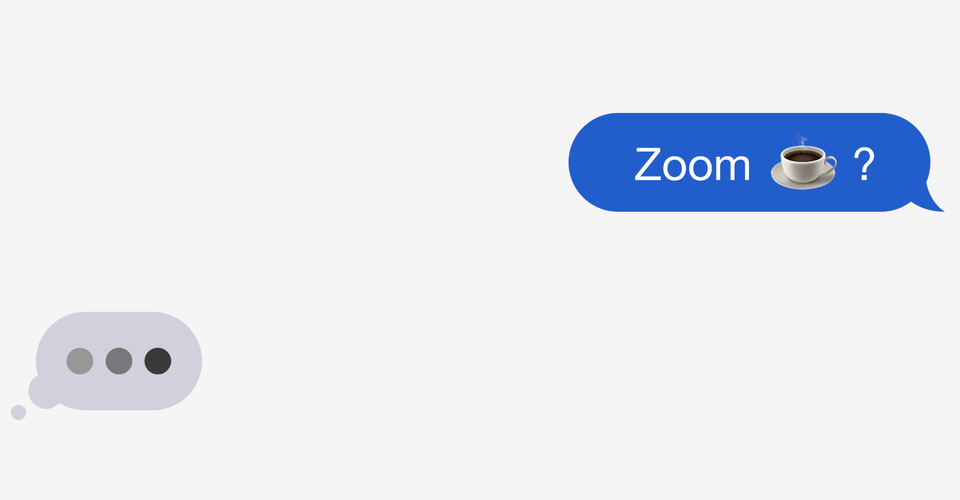 Before I Go
This Friday sees us all wearing masks in shops and enclosed public spaces. I hope this all goes well, but I have a feeling we are going to see an influx of Karens arguing at ASDA because they can't get in. The videos of people screaming and shouting that they have a medical exemption are inevitable, but it's important to remember some people do genuinely have reasons not to wear one.
I have spoken to many disabled people that are worried they are going to be publicly shamed because they are unable to wear a mask. Unfortunately, some of them will resort to simply not going out. Social inclusion is hard enough with a disability without having to worry about being publicly shamed. It is not our place to start questing people why they are not wearing a face covering, but it is our place to encourage those close to us to conform.
Take care of yourselves my friends, wear your mask, wash your hands, and be safe.
🤙