Hello Friends,
I hope you are all well, not suffering too much from staying at home or away from people. One of the biggest things I have missed over the last few weeks is human contact. Video calls, messages and other technology only goes so far. They don't feel as good as meeting people in person and interacting.
I won't even begin to comment on what has been going on in your country, but I hope you are all healthy and staying safe. While somewhat stuck inside, it has been great to spend some time thinking and contemplating several things.
I am most impressed by the number of people choosing to take their one exercise a day (allowed by the Uk government) and take a walk or go for a run with their immediate family. I have never seen so many people exercising and enjoying the relative peace of less hustle and bustle.
Voting With Your Wallet
I am sorry to bring this up if you have already read my blog post on the same subject - but I am going to keep banging on about it, so we don't forget. The way some companies have treated their employees during this outbreak has been disgusting. I don't want people to try and cancel everything and get annoyed online; I don't want people to promise things and not deliver. I want people to seriously consider who and where they give their money to going forward.
Companies such as Sports Direct, Wetherspoons and Virgin Media have come under massive criticism for the way they are handling government instructions and the health of their staff. Understandably, a business wants to continue as much as possible, but many have not listened to instruction and prioritised profits over the health of their staff. Or in the case of Wetherspoons, used Government funding as an excuse to screw over their team.
If you want to buy into the stories or not, that's up to you - but at least listen to what's going on and choose more wisely.
Animal Crossing Is The Game We Need Right Now
This type of thing usually isn't for me. I don't go in for games with unclear goals or somewhat simple graphics. However, I was badgered into by it by Chris Lawley, and I am so glad I gave it a chance.
While I can't go out and do things properly, this game has allowed me to take my mind off everything and relax while playing a game. Chopping down trees, building houses and fishing doesn't sound like an exciting blockbuster game - but it's precisely what we all need right now.
Remote work or WFH
Being one of the lucky ones, I can continue to complete my work from home and exchange my work for money in the never-ending cycle of capitalism. I have already written about my destain for a regular 9-5 job. I have kids to sort out, meeting to attend and just stuff to do in the day. We all have, and this has been highlighted more than ever during this time we are confined to homes.
I have been doing this on and off for a few months, but it's still hard for me to do it regularly and consistently. At the moment I am working from 7-1ish and then again from 5-8ish, and this allows me time to share the care with my daughter. I don't very often time sensitive things to do, so I am fortunate that flexibility suits me.
What I am hoping from this forced isolation period is that more companies start to open their minds to remote work. There is a wealth of things that can be achieved by adopting it, and working remotely should become what we all move towards. This isn't going to work for everyone, but can work for some many people
The truth is, there are a thousand ways to do remote work, but it starts with committing to it at all levels of the company. If you assume positive intent and place trust in your coworkers and employees—knowing that if they do great work in an office, they can do great work anywhere—then you will all succeed. - Ma.tt
MS Teams
I need to give a small shout out to how good this app is. It stands head and shoulders above Slack and has allowed me to communicate, hold meetings, take telephone calls and share my work without any heavy lifting. I am still a slave to email, but MS Teams is such an excellent tool for the back and forward chain and sending over documents.
I can't wait for this to roll out to regular folks, and we have already talked about adopting this into our family communication and planning. I think MS has a hit on their hands for almost everyone.
iPad Pro And 13.4
Just before the country went into lockdown, I got a preview of 13.4 with proper mouse support. I tested this out with my entry-level iPad not expecting much and was blown away. I immediately went out and bought another 12.9" iPad Pro.
I can't overstate this. The newly designed interface is a delight to use and goes some of the ways to understanding why Apple took so bringing this in. The easy way would have been to have the same old arrow - but instead, we got something that fits iOS perfectly, a finger-like curser that morphed into whatever it is you're trying to select.
Move the pointer above a button and the circle morphs into the button itself, "snapping" into it, enveloping it like an amoeba, causing it to glow in a pleasing way. What this means is the usual precision of a trackpad isn't required to get exact hits on navigational elements. - Craig Mod for Wired
Why does this make such a difference you ask. Well - decides the software bugs and the annoying interface, one of the biggest things that stopped me using my iPad was its limitedness. Such I can use it as an iPad and somewhat as a computer when I'm travelling. It just didn't have the flexibility to use it as a computer if needed. As I am spending more and more time at a. Desk, I can not pair a keyboard and mouse and use it was a desktop, combine it with the new magic keyboard and use as a laptop, and strip it down to read on a tablet.
The iPad kind of sort of did this before, but nowhere near as good as it does now - Bravo Apple.
---
Links
I am looking forward to seeing what this kind of device can do once released.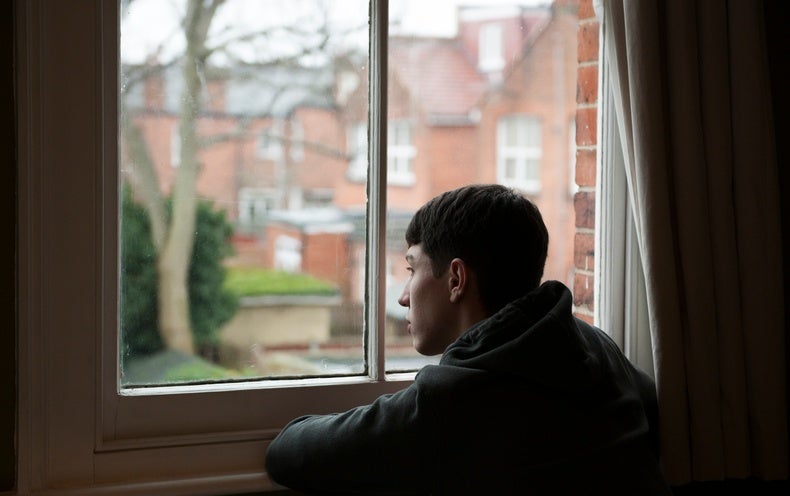 Please keep checking on your friends, family and coworkers.
I am not saying everyone should try hallucinogens at least once in their lifetime, but it might be worthwhile.
---
Lets hope things get better faster than we think. Take care of yourself, and those around you, stay safe and wash your dam hands.
🤙